The Center for Autism is the oldest specialized autism treatment center in the Malaysia. Founded by Chinese master,  treating individuals with Autism Spectrum Disorders and other disease like Cancer, ADD, Diabetes, Parkinson, and more.
INSTITUTE OF ACUPUNCTURE & HERBAL MEDICINE MALAYSIA ( The Tole Medical Center) have served as an industry model and helped thousands of individuals and their families. Acupuncture and herbal medicine Malaysia offer year-round, comprehensive evaluation, treatment and training services to children, adults and families throughout the worlds.
Chinese master of specialists translates and incorporates new research findings into daily programming and Treatment are using a special HERBAL FORMULAS with herbal medicine and Neuron Acupuncture been researched for more than 145 years and are updated and improved by Chinese master. As the medical move forward with the expansion of the services, The Tole continue to focus on creating better outcomes for life for those with Autism Spectrum Disorders.
Chinese master – Founder of The Tole Medical Center
Chinese Master (The Fourth Generation) comes from a long line of family Chinese medical practitioners. Fourth Generations, more than 140 years in practice in Malaysia Kuala Lumpur, his family passes on to Chinese Master all the family's discipline of studies. Groomed by his father and uncle from an early age, he is considered by many to be gifted in this field.
He started practicing acupuncture technique and herbal medicine from 1984 and work at his father's shop. 1992, he start his own business. He started his acupuncture center and he also started acupuncture courses online. The student comes all around the world.
Suzhou Acupuncture Institute and Association a subsidiary of Beijing International Acupuncture Association visited Chinese Master Acupuncture center in 1992. They found that Chinese Master is one of the few that still remember and using the acupuncture technique and medication that have been forgotten by the new Chinese physicians. They are very surprised for Chinese Master can fully combine the new modern technique with the traditional technique to treat the patient.
In 1997, Acupuncture Institute and Association, a subsidiary of Beijing International Acupuncture Association awarded Chinese Master Honorable Merit Award for acupuncture skills. Chinese Master is the first South-East Asia Acupuncturist who gets this award.
Chinese Master is very well known in worldwide.  His patient comes from Japan, Korea, Australia, America, Bangladesh, Singapore and China.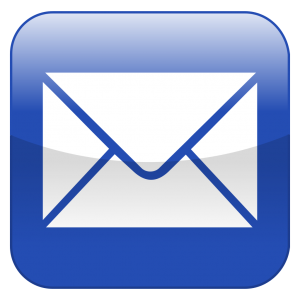 :: AUTISM ALTERNATIVE TREATMENT
Autism Treatment by Chinese master at KL Kuala Lumpur Malaysia herbal and acupuncture
Autism
Autism development disruption brain function complex and really varied (spectrum). Usually this development disruption cover way communicate, interact social and ability dreaming. From data plenty member leak holder autism greater four time son compare holder autism daughter.
All people with autism have abnormal functioning in three core areas of development: social interaction, verbal and nonverbal communication, and the presence of repetitive and restricted patterns of behavior.
In the social interaction, people with autism they poor in use of body language and nonverbal communication, such as eye contact, facial expressions, and gestures and also to lack of awareness of feelings of others and the expression of emotions, such as pleasure (laughing) or distress (crying), for reasons not apparent to others. In communication, they difficulty to expressing what they needs and wants, verbally and or non verbally in their life. In other side, they insisting on following routines and sameness, resisting change in their interests, behaviors, and activities.
Neuron Acupuncture and Herbal Treatment for Autism – KL Kuala Lumpur Malaysia
An early treatment is very important, once had been diagnosed with Autism should seek for treatment as fast as possible. An early treatment for kids can boost the result of communication and speaks skills.
KL Kuala Lumpur Herbal and Neuron acupuncture treatment by Chinese Master are very famous through the world because before this many patients can come back every year to continue the autism treatment. Chinese Master provided intensive treatment for them. After a few sessions the people with autism, can slowly talk with other people and have a eye contact with others. Their parent feels so surprised for result. These treatments are different because treatments by Chinese Master have no side effect and also no operations.
Herbal and Neuron Acupuncture to autism cure:
Herbs are generally a safe way to strengthen and tone the body's system. Miraculous herbs are research in 140 years ago is a secret family ingredients are believed to be effective to cure the autism. This herbal therapy may be an important part of  autism treatment plan, but should only be used under the Chinese masters that are an experienced provider knowledgeable in herbal at KL Kuala Lumpur Malaysia way herbal and acupuncture treatment
Neuron Acupuncture are using fine and small needles to puncture the scalp of the skin, it wouldn't hurt the brain. Neuro Acupuncture can help to flow Qi (energy) in the brain to active the brain cells again. Regenerate the function of the brain cells so that they can send the signal to each others.